11/20 Weekly Update from the Campaign
Thanksgiving is just around the corner and Team Harper wants to express our gratitude for all of the tremendous support that we have received in this journey. The enthusiastic support we've seen as we travel throughout the state has been inspiring.
Campaign Updates: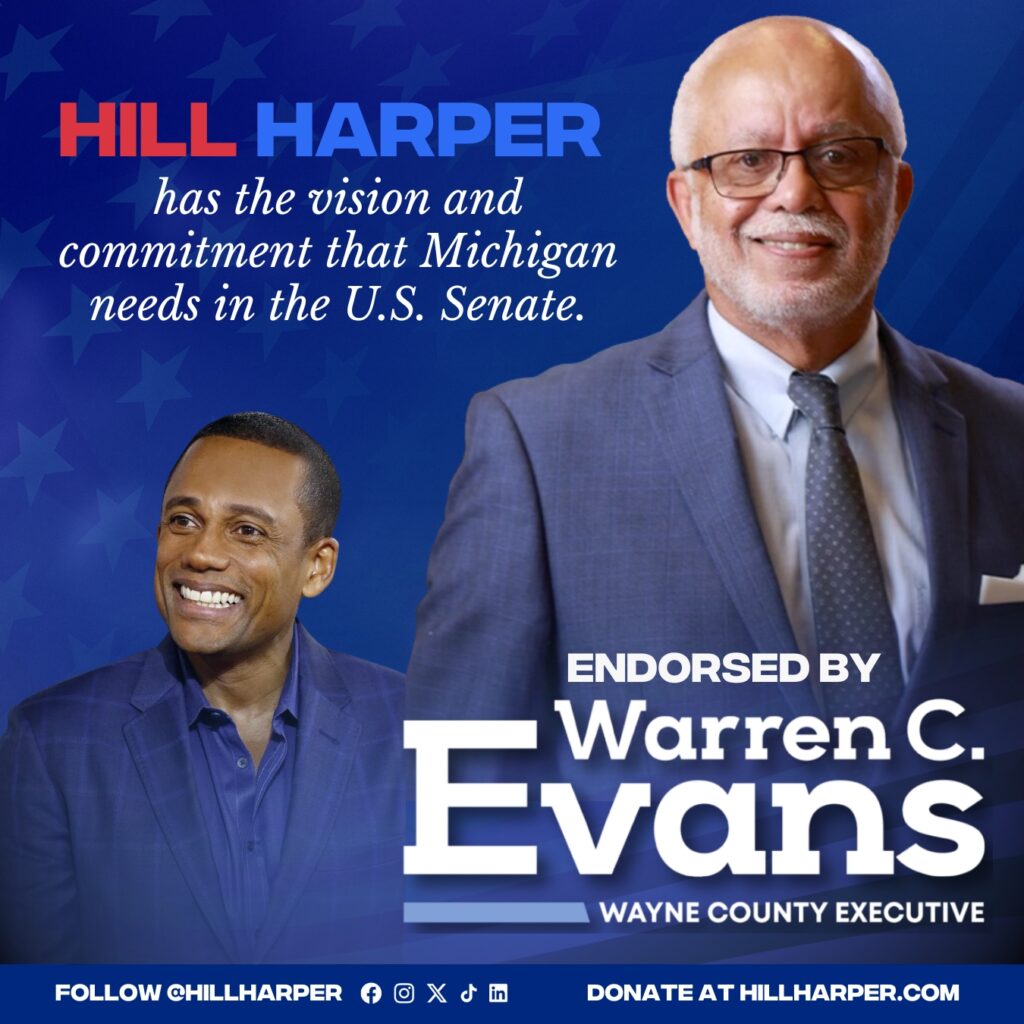 We recently were endorsed by Wayne County Executive Warren C. Evans. With a career that began in 1970 as a Wayne County Sheriff's Deputy, Executive Evans has long been one of the most popular public officials in the state. In 2022 the Wayne County Airport Authority honored his years of service by renaming DTW's North Terminal as the Warren Cleage Evans Terminal. Read the full statement HERE.
Last Week's Highlights:
11/12 Oakland County Democratic Party 2024 Kickoff Rally
We were happy to take part in this event marking 360 days until the 2024 General Election. It was wonderful to see so many elected officials like Lt. Governor Gilchrist and Attorney General Nessel at the Kickoff. The energy and excitement around electing Democrats in 2024 was palpable.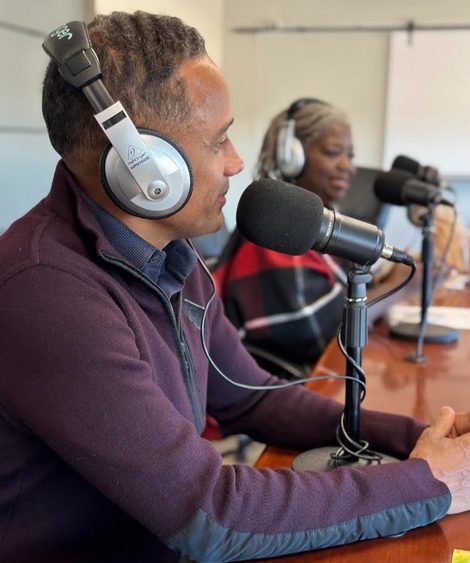 11/13 Speaking Life Podcast With Dr. Sabrina
Hill was interviewed on the Speaking Life Podcast with Dr. Sabrina Jackson. They discussed the importance of community, Hill's experience as a small business owner, and why Hill is running for office. You can watch the full episode HERE.
11/15 24th Annual Rainbow Push Coalition Global Automotive Summit
We attended the 24th Annual Rainbow Push Coalition Summit. The Rainbow Push Coalition was founded by Reverend Jesse Jackson to advance human and civil rights and empower people through grassroots advocacy and partnership-building between communities. The theme of this year's summit was "Affirming Diversity in the EV Sector". It was great to connect with many business leaders and civil rights leaders who are collaborating on issues of equity and representation as Michigan transitions to green technologies and promotes renewable energies within transportation industries.
11/17 20th Annual Detroit Tree Lighting Ceremony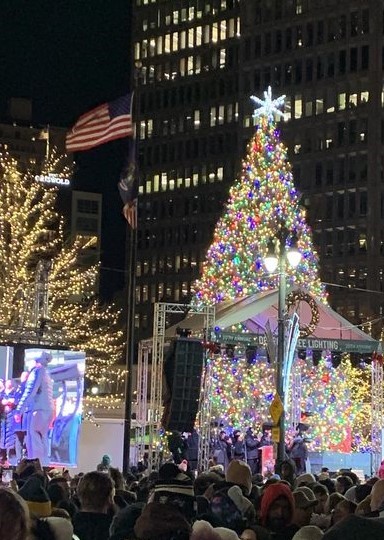 We collected signatures and met with Michiganders at the Detroit Tree Lighting Ceremony just outside of Hill's coffee shop, The Roasting Plant, in downtown Detroit. It was such a festive evening with the whole city coming together. There were food trucks, live music and ice dancing performances, and of course, there were all the folks excited for the chance to meet Hill and sign on in support of the campaign.
The Week Ahead:
11/22 4pm-7pm. This Wednesday, we will be door-knocking and petition-gathering in East Lansing. Meet us at Biggby Coffee at 1429 W. Saginaw to help us knock on the doors of Democratic Primary voters, distribute literature and collect signatures to get Hill Harper on the ballot for U.S. Senate!
Get Involved:
Join us and help spread the word about our campaign! From door-knocking to signature-gathering to phone-banking and envelope stuffing, there are so many options for volunteers. Click HERE to find the next one near you or to sign up for notifications.